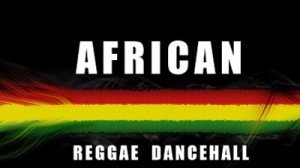 Ever since reggae Icon Bob Marley visited Zimbabwe in 1980 for there independence celebration concert, the people across South Africa has adopted reggae music as one of its own.
Africa's first and most successful reggae artist is Lucky Dube. Most of his fans said that his style was modelled closely on that of Jamaica's reggae legend Peter Tosh.
Lucky Dube was born in Ermelo on August 3, 1964. Lucky Dube was killed On October 18, 2007 in the Johannesburg suburb of Rosettenville. He was and still is one of South Africa's best-selling reggae artists.
Other top reggae artists from Africa are Sipho Johnson known as Jumbo, Ben Okafor, Alpha Blondy, Tiken Jah Fak Oly, Stimela among many others.
One of South African Reggae music top producer/distribution company is "Putumayo". Putumayo World Music was established in 1975 to introduce people to the music of the world's cultures.
One of the underrated reggae artist in this genre is Colbert Mukwevho of "Harley and Rasta Family" fame. He has produced numerous album in his vernecular language Tshivenda and English. He has paved way for most reggae artists in Limpopo where there is a huge market for reggae music. His son Percy Mukwevho known for his silky voice had just release an album which is now getting airplay from radio stations and T.V.
Recently many new artists are coming up in this genre; Black Dillinger who has done lot of perfomance in Germany. Born in Gugulethu, Cape Town, South Africa he is now based in Berlin, Germany Reggae's second home outside of Jamaica. Hailing from the legendary Chronic Clan led by Zolile Matinka a.k.a. Zorro. Dillinger found his calling in life to spread a positive message through music. He embraced the faith of Rastafari in the late nineties as a teenager and has been a true ambassador ever since. Lucky Dube's daughter Nkulee Dube who has been making waves with her debut album "My way", other artists include JJ Al Capone, Jah Link, Benjy Dread, El Supreme . Digi Analog, is a reggae and hip-hop producer / emcee hailing from Gugulethu. His music, which has a stream of social consciousness running through it like the Orange River, has kept him busy for the past ten years and seen him move crowds from Cape Town to Joburg to several European cities. Two tracks, "Dem Get Me Mad" and "Digitime feat. Al Capone JJ", recorded at the studio, are testament to his musical pedigree.
South africa also have some of the top sound systems in the dancehall reggae industries.
Systems such as African Storm from Johannesburg hosted by Admiral & Jah Seed, Fahari Sound, African Exodus Batanai Empire Sound, Shocking Vibes, Silver Stone, Small Axe, Stereo One and Sweet Ebony are some of the best there. DJ Admiral, born Andy Kasrils, is a South African who specialises in playing dancehall and reggae on his sound system, African Storm, in South Africa. He is not the stereotypical dancehall DJ image. He is a 40-something-year-old white man who is a fluent Patois speaker.
Recently we have seen a new wave of sound systems namely "Drink n Merry" by DJ Lasbon Shatta, "Thank Jah is Friday" by Lioness productions is getting some serious attention. Soweto is also producing it's own Gaza Movement with DJ Smash, DJ Teedo, Bobotikal e.t.c.
Bassline in Newtown is now a Mecca of Dancehall every thursday night hosted by African Storm. House of Tandoor where it all started has become a place to visit for some soothing Roots & Reggae sounds mostly on Sundays. Rasta House just a block away from Tandoor on Bezuidenhoudt street, in Bellevue is also the home of Reggae. The are also parts of the country where this genre is big Gugulethu in Western Cape, Eastern Cape, East Rand ( Katlhehong and other townships), Vaal ( Sebokeng and other townships), Venda ( Makwarela) e.t.c