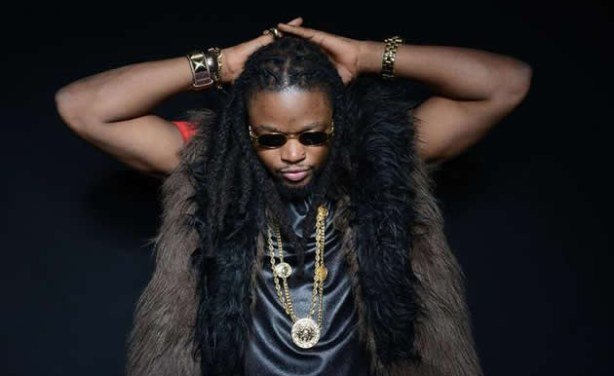 South Africa-based dancehall star Buffalo Soldier has scored big with his 12th nomination at the upcoming Channel O Music Video awards scheduled for November 29.
Again the only Zimbabwean in the regional music awards, he is vying for the Most Gifted Ragga Dancehall award for the song "Basawine Orezi" against Jesse Jaggz featuring Wizkid (Nigeria), Patoranking (Nigeria) and Shatta Wale (Ghana).
While he is excited about raising the Zimbabwean flag, he pleaded with locals to participate in their numbers and vote for him on the Channel O website.
"I would love to have my people to take charge like they do on the Big Brother Africa. I look at the awards as the music version of the African Cup of Nations. I have been waving the Zim flag out here since 2007 with videos airing on Mtv, Channel O, Trace Tv, Nigeria Sound City and Afrobeat Music Channel," he said.
He said it was now up to the Zimbabwean media and those in different parts of the globe to support him as it was motivating to have his people back him.
Big Buff, as he is also known, said such support was the strong force behind the growth of other regional artistes who were enjoying massive airplay and success in other countries.
"There is always this stigma and hatred from my fellow artistes that are not OK with how I'm the only Zim artist who gets nominated.
But this is because I am consistent with my content. Each year we produce high quality budget music," he said.
In that respect, the "Ezandla Phezulu" singer applauded locals for taking positive steps in producing good music.
He, however, said the secret to breaking onto the regional platform was to invest in quality videos also.
"I've said this before to our artistes. Our music production is sounding good but missing quality music videos that can stand against Nigerian artistes like Davido and P-Square," he said.
He said it was the collective efforts from different sectors that would lead to the growth of the music industry, the essential stakeholder being the corporates that need to extend financial support.
"It takes money to pay for international collaborations and it is unfortunate that Zimbabwean corporates do not believe in sponsoring the local artist. This has led to the slow progress in our success in making a mark on the regional scene like what the Nigerians and South Africans have done," he said
Of his 12 Channel O nominations, Buffalo Soldier has won five times. He also has the Nigerian Soundcity Viewers Choice Award under his belt
In terms of his visibility on the local entertainment scene he said he was disheartened by how local promoters were not booking him for local shows.
He has also not had any award nominations in the country.
"My team and I are planning to come home for a launch tour for my album this December. I want to thank some Zim radio stations that have been playing my music," he said.