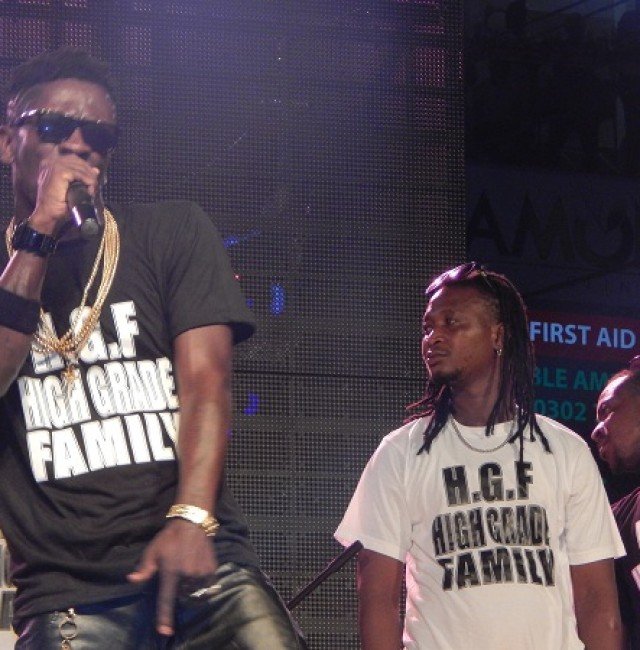 Shatta Wale wears High Grade Family T-shirt
Samini, Shatta Wale, Screw Faze, Rudeboi Ranking, Sherifa Gunu, and more rocked one stage at the S concert which happened yesterday inside Osu, Oxford street and guess what, the Dancehall King, Shatta Wale made news on stage as the usual.
Unfortunately, GhJoy.Net couldn't make it to the park but according to reports, Shatta Wale appeared on stage promoting his brand, Shatta Movement (SM) by wearing the T-Shirt but it seems he needed the pito spirit in him so minutes after rocking the stage, Shatta Wale was seen promoting Samini's brand, High Grade Family (HGF), as he was pictured wearing the T-Shirt.
As the saying goes, if you cant beat them, you join them….
I think what Shatta did on stage is a way to show the world he is willing to unify with Samini regardless of whatever happened between them in the past. Its all showbiz.